Something Powerful Tell The Reader More

The headline and subheader tells us what you're offering, and the form header closes the deal. Over here you can explain why your offer is so great it's worth filling out a form for.

Remember:

Bullets are great
For spelling out benefits and
Turning visitors into leads.
Organizations must face the challenge of managing a growing demand for assets and improving the use of content across all channels—and divided among different locations and brands. Customer desires for more personalized content have led to an explosion of new assets like 3D, augmented reality, and virtual reality for an authentic, uniquely immersive experience.

During the past few years, organizations have been seeking solutions to modernize the management of rich
 content. Digital Asset Management (DAM) is at the heart of a digital strategy to help deliver the right content at the right time.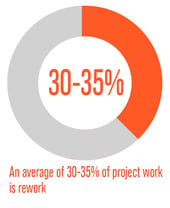 It is fascinating to study how organizations are embracing the world of DAM. Beyond managing all assets as a single source of truth, stakeholders are more accustomed to managing different 'personalized touchpoint' versions for a better customer experience. Creating innovative and engaging marketing assets is hard work.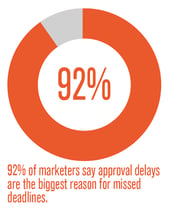 What's even more complicated is watching all that effort languish in a slow and unproductive review and approval process. Good content has always been integral to customer engagement. It is about leveraging all brand content to target customers with tailored content on all channels (web, print, mobile, retail outlets, social). Use and reuse the right content is critical because building trust is essential
 to attracting and keeping customers.
How to manage the review and approval process better and faster?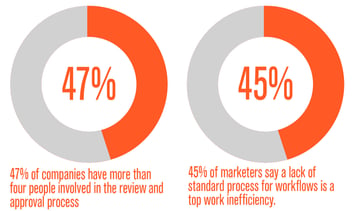 Organizations need a DAM enterprise
solution
with
a
tightly integrated advanced workflow management
solution.
To increase the value of their Brand and speed up the time to market. Thanks to the DALIM ES project management system, it is easy to gather all relevant data — information, codes, dates, costs, images— and share them with all stakeholders of a process. The process is known by all teams in a transparent environment, where everything is under control.
Every process stakeholder is accountable, and the complete audit trail of projects and project data helps identify when and where problems occur. ES allows Brands to manage all components of a project simultaneously, offering a global view of a campaign. Thus, they are saving time and cost by switching from reactive to proactive behavior.
DALIM ES is a collaborative solution for the entire content production process of your company. ES offers your teams optional, seamless robust digital asset management capabilities and a unique certified online proo- fing solution coupled with scalable, automated workflows. At the same time, you can track and monitor your company's most important metrics within the ES Project Management module. The unique characteristic of ES is to have everything in a single solution. At the same time, ES fits into any existing structure due to the endless integration possibilities.
Sneak Peek - The advantages of a DAM using an example: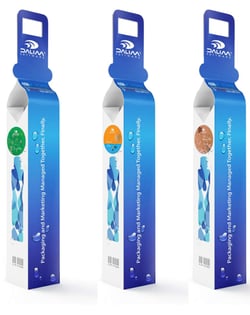 The packaging industry is one of this market that needs such platform. With more SKUs, marketing projects are supported by a wide range of assets such
 as pictures, video, 3D, and web content. DAM enables the ingestion, annotation, cataloging, storage, retrieval
, and distribution of digital assets for use and reuses in marketing and business operations. Within DAM capabilities, Brand owners can organize, edit, and repurpose content as the single source of truth. Content needs to be customized and populated to all media assets of the marketing plan. Thanks to tools that support translations within an artwork, users can repurpose their regulation texts within the platform, creating new language versions of their packaging or other assets.
Rich media content helps businesses to create outstanding consumer experiences, which
is valuable from both marketing and brand loyalty perspectives. However, challenges of managing that content effectively become more apparent as volume grows. Businesses struggle today to integrate and share rich media content across the enterprise (Augmented Reality, Virtual Reality, 3D experience, web animation, video, etc.). This results from rich media content being stored in siloed business applications that serve merely as content repositories.
Businesses need to create a clear DAM strategy and implement solutions to overcome the inefficiencies in creating and using rich media content.
DAM is at the heart of the organization's digital strategy to ensure the
 use and rights of content and deliver it as a whole in multi-channel campaigns. In a budget-constrained and media-saturated world, DAM has an exceptional ROI. Companies with such a strategy producing creative and personalized content often see greater conversion rates. It helps to develop and increase brand loyalty.