It's in the box!
Recap of Luxe Pack Monaco 2021
LUXE PACK, is a global trade show platform consisting of 5 events worldwide and one digital portal dedicated to premier packaging. A gathering of packaging innovations. The "go-to" events where creative packaging companies showcase luxury products for the international brand community. The most important meetings for multi-sector packaging professionals: beauty, cosmetics, perfumes, skincare, fragrances, make-up, wines & spirits, fine food, fashion, watches, jewelry… Events shaped to inspire "stand out" packaging design, sustainability, and digital concept ideation.
It was a pleasure to participate in this year's Luxe Pack in Monaco, an extraordinary moment for two specific reasons. Firstly, a very long time has passed with one trade fair after another being canceled, and we were finally happy to set up a stand again. Secondly, we had the honor of participating in the first edition of the Digital Village at Luxe Pack Monaco. With our technologies advancing every day and further driving interactivity between brands and consumers, the Luxe Pack digital village was the perfect place to showcase the latest digital and collaborative solutions for luxury packaging.
This blog post will cover the story behind the special packaging we made for Luxe Pack Monaco and how our software solution, DALIM ES, can help brands and agencies working in the Packaging Industry.
So, what happened?
LOOK GOOD and MOVE FAST!
Especially for this event, we have again dedicated ourselves to our favorite activity: putting ourselves in our customers' shoes. This time we decided to design and produce a special packaging from scratch, all with the help of our cloud-based solution software solution DALIM ES.
To begin the Luxe Pack Monaco packaging project, we had to define a brief and the dedicated internal and external team. We had one clear goal to LOOK GOOD and MOVE FAST. The packaging had to combine a beautiful design with an unbeatable turnaround time. To achieve this, we enlisted the external help of Uwe Melichar, a sustainable packaging expert and president of the European Packaging Design Association, and Heuchemar, a modern, solution-oriented packaging company that did the printing for us. Internally, we mobilized a project manager and a pre-press manager to manage the project.
Once the team was in place, it was now a matter of finding inspiration. Very quickly, it became clear that we wanted to tell a success story with our packaging. For this, we went back to the heart of our company, the printing, and tried to represent it visually and haptically. Therefore, we decided to create packaging that resembles the structure of a book. The interior should be decorated with our own produced THEMAGAZINE and the Michel Vaillant comic book. Both represent our heritage in the publishing and printing industries. In addition, our stand at Luxe Pack Monaco was limited to 13 BMW R NineT Scrambler Michel Vaillant. Therefore, we have also decided to place this special motorbike as the main image on the box, together with our slogan LOOK GOOD and MOVE FAST.
As soon as the briefing was clear, Uwe Melichar set to work and drew the first sketches. Uwe Melichar steadily uploaded these into our DALIM ES system. As soon as this happened, the project manager was immediately informed by automatic e-mail messages and could view the work in the high-resolution viewer DIALOGUE Engine. Comments were then left there using annotations. At the same time, Uwe Melichar was also informed about the desired changes via automatic e-mail messages. Comments were then left there using annotations. At the same time, Uwe Melichar was also informed about the desired changes via automated e-mail messages.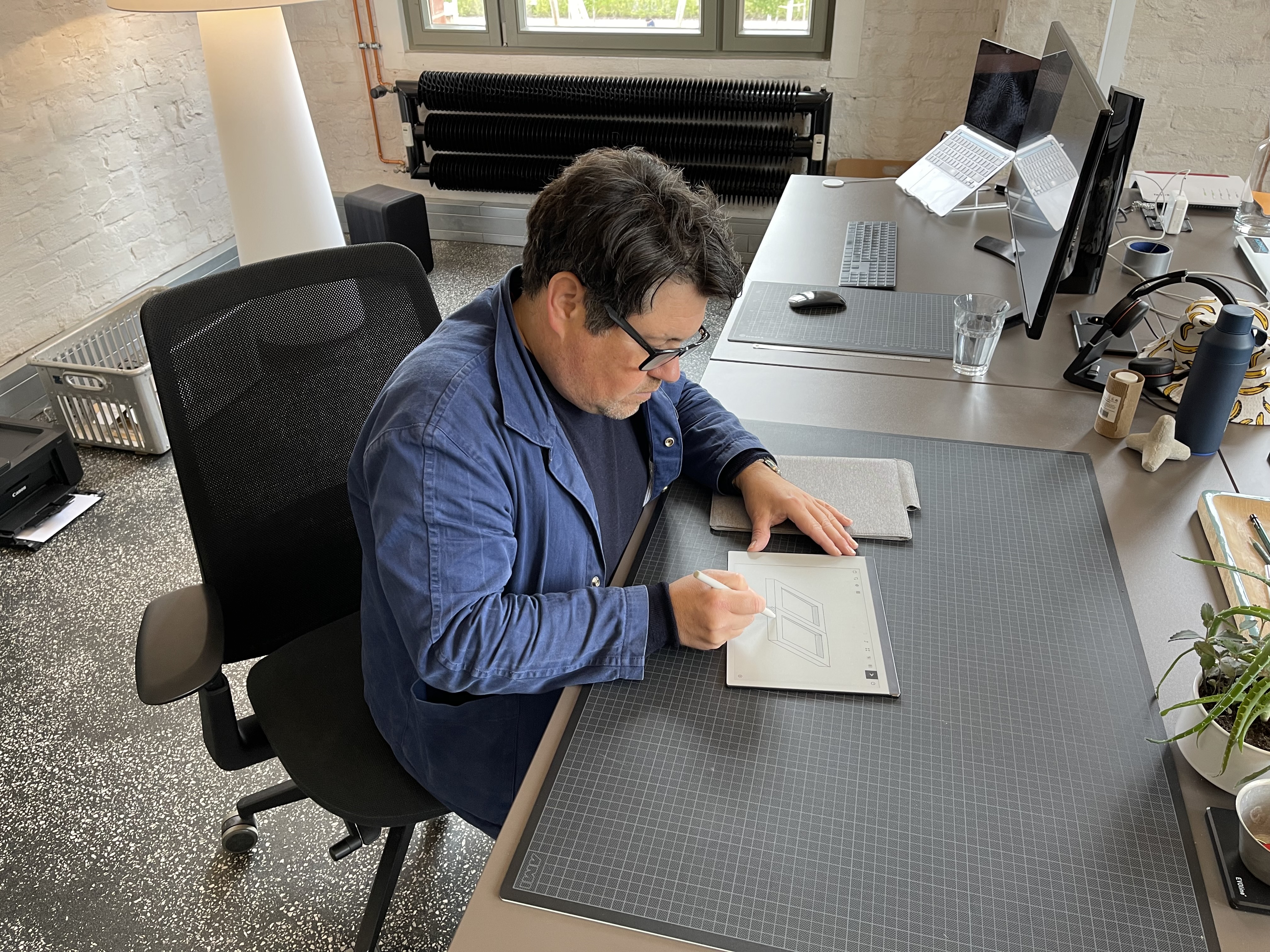 After a few rounds of review and approval cycles, the final design of the Luxe Pack Monaco box was ready, and the design was simultaneously incorporated into the technical formats. After this final validation, our pre-press manager was automatically informed and could perform his work within the same high res viewer DIALOGUE Engine. Through innovative tools such as densitometers and color channels, we ensured that there were no errors on our final PDF. Finally, the necessary technical documents were sent to Heuchemar directly from the system, and the printing started.
All our efforts made it possible to design and produce a whole packaging that didn't exist before. With the help of our DALIM ES solution, the workflows completely took care of the collaboration and automation. Moreover, the designated team completed the entire project within eight weeks without seeing each other once.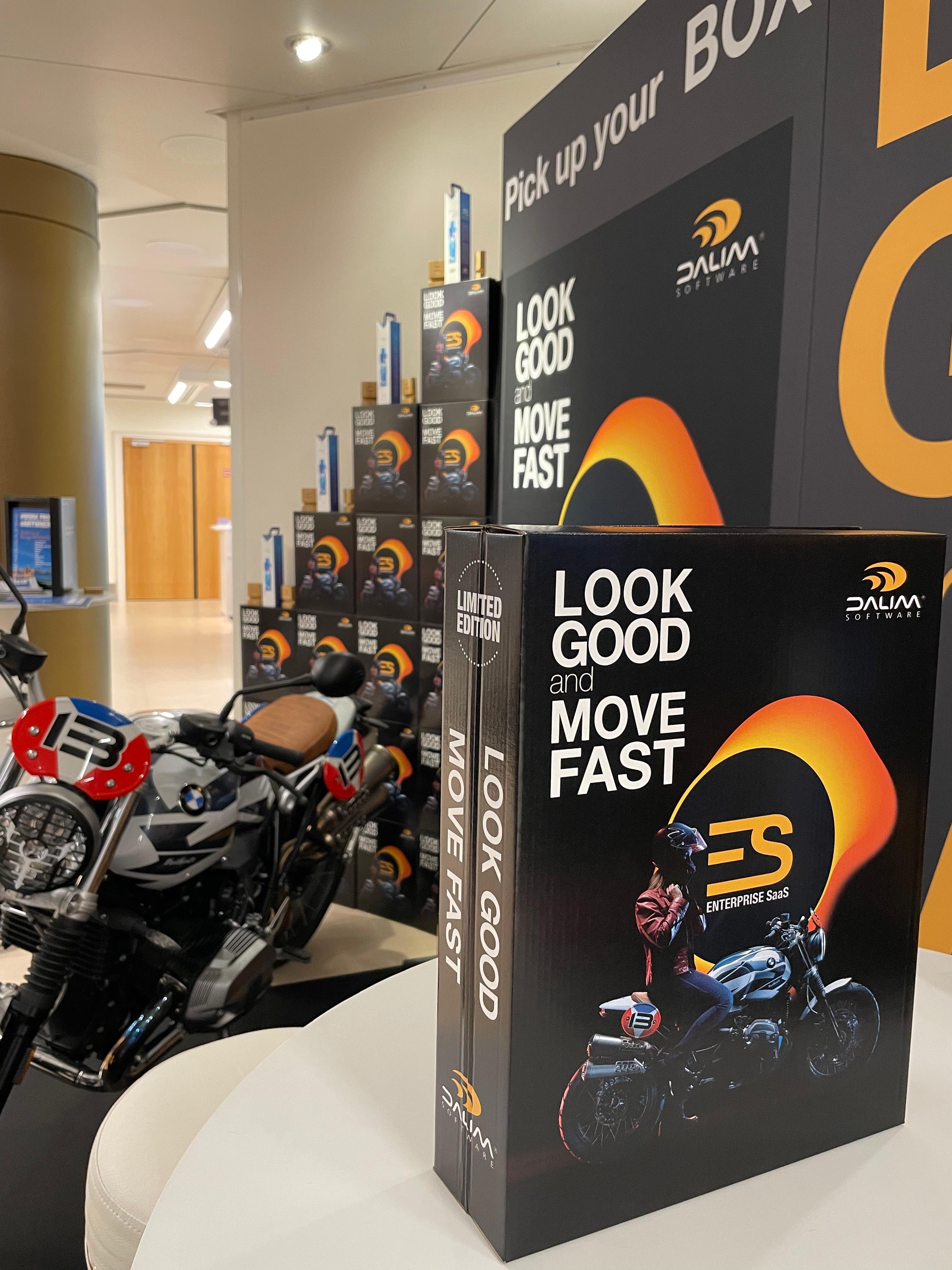 DALIM ES for Brand Packaging –
Collaborate and Automate with ease
If you are like many companies, you're inventing—or reinventing—products all the time. It probably seems that everyone worldwide needs to review and approve packaging and labels: text and artwork management reviews by marketing, quality assurance, R&D, and regulatory departments. External partners like printers, packaging suppliers, and third-party manufacturers have their say, too. At DALIM SOFTWARE, our dedications go towards software solutions that help teams collaborate and automate with internal and external parties simultaneously.
When it comes to packaging, you have many variables to manage, including sizes, brand extensions, different languages, barcodes, and, most of all, regulations that are continually changing. With DALIM ES, you can ensure that your packaging is correct and compliant. Our fully modular, customized automated approval workflows—that precisely fit your review requirements—let you avoid delays, but more importantly, errors.
Going further down, the product of packaging DALIM ES includes a Digital Asset Management (DAM) platform to manage any packaging artwork lifecycle while ensuring supply chain flexibility and compliance. A DAM customized to support any dynamic packaging production workflow.
Do even more with your Brand Packaging.
With our appearance at Luxe Pack Monaco, we wanted to prove to visitors that we can dedicate ourselves to the creation of packaging with the help of our solution DALIM ES and software companies. In doing so, we also tried to respect the constraints and goals of big brands and adopt their ways of working. With the help of the right partners, we managed to set up a packaging worth seeing on our booth quickly. DALIM ES offers the right solution for teams working in the packaging industry to collaborate and automate processes. With intelligent and modular review and approval workflows, all stakeholders can be continuously and automatically informed. This ensures that no one can miss a deadline. The digital library, which we describe as Digital Asset Management (DAM), centralizes all project documents so that they are always findable and reusable.
Send us an e-mail at marketing@dalim.com to learn more or book a personalized demo by clicking on the button below.