Tech Blog #2: Digital Signature




How to comply with the




FDA 21 CFR part 11 using DALIM ES
Companies working for the Food or Drug industry need to conform to specific requirements in terms of document validation. An example is the Food and Drug Administration (FDA) regulation 21 CFR Part 11.
You can find details here https://www.fda.gov.
In Europe, the Good Manufacturing Practice (GMP) Annex 11 covers this part. See details here: https://ec.europa.eu/health/documents/eudralex/vol-4_en:
"14. Electronic Signature

Electronic records may be signed electronically.

Electronic signatures are expected to:

have the same impact as hand-written signatures within the boundaries of the company,
be permanently linked to their respective record,
include the time and date that they were applied."
All these tasks are covered by the features of DALIM ES.
Ingredients Needed
So, what will you need to achieve this?
DALIM ES with the following license options

ES Enterprise Project Tracking (ES-5400) to add specific milestone approval steps.

ES Custom Job Ticket (ES-5300) to add a custom layout to your approval step.

Some basic skills in workflow editing with DALIM ES.
No scripting required unless you want to personalize the approval history report such as described in our previous blog tech.
Step-by-Step Guide
Let's build together with our Digital Signature approval layout and activate it for our workflow.
Setup
The first thing to do is create a custom approval layout, including the so-called "LoginCheckComponent".
Creating the Layout
Please go to the Administration/Customization/Job Ticket Layout menu of your ES and create a new layout called "DigitalSignature", for example:
You can set the layout to be global if you like to apply it to every single Approval step of your system, but here we recommend not checking the "Global" box.
You may place some frames, highlight some areas, put some labels, but the most important is to identify the "LoginCheckComponent" component: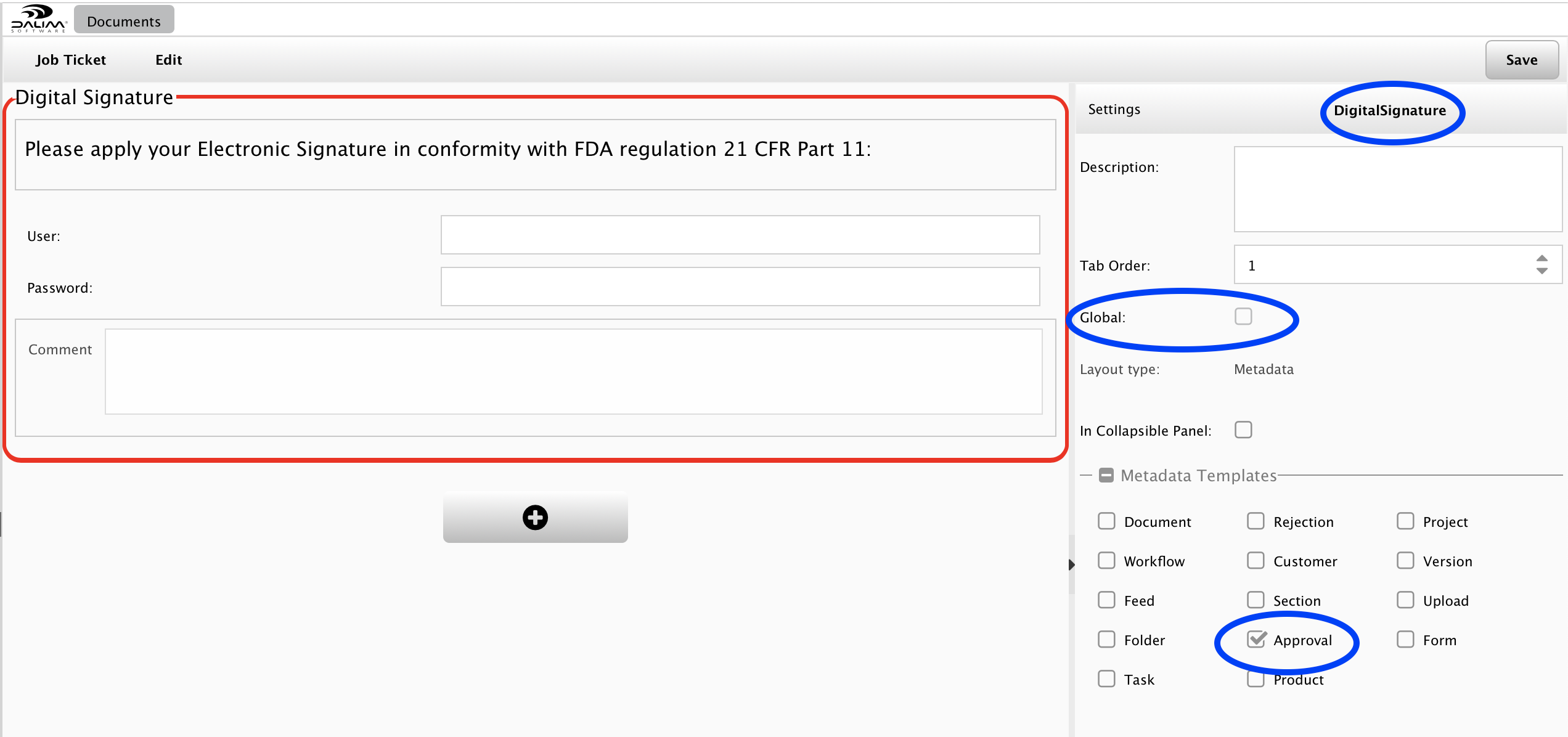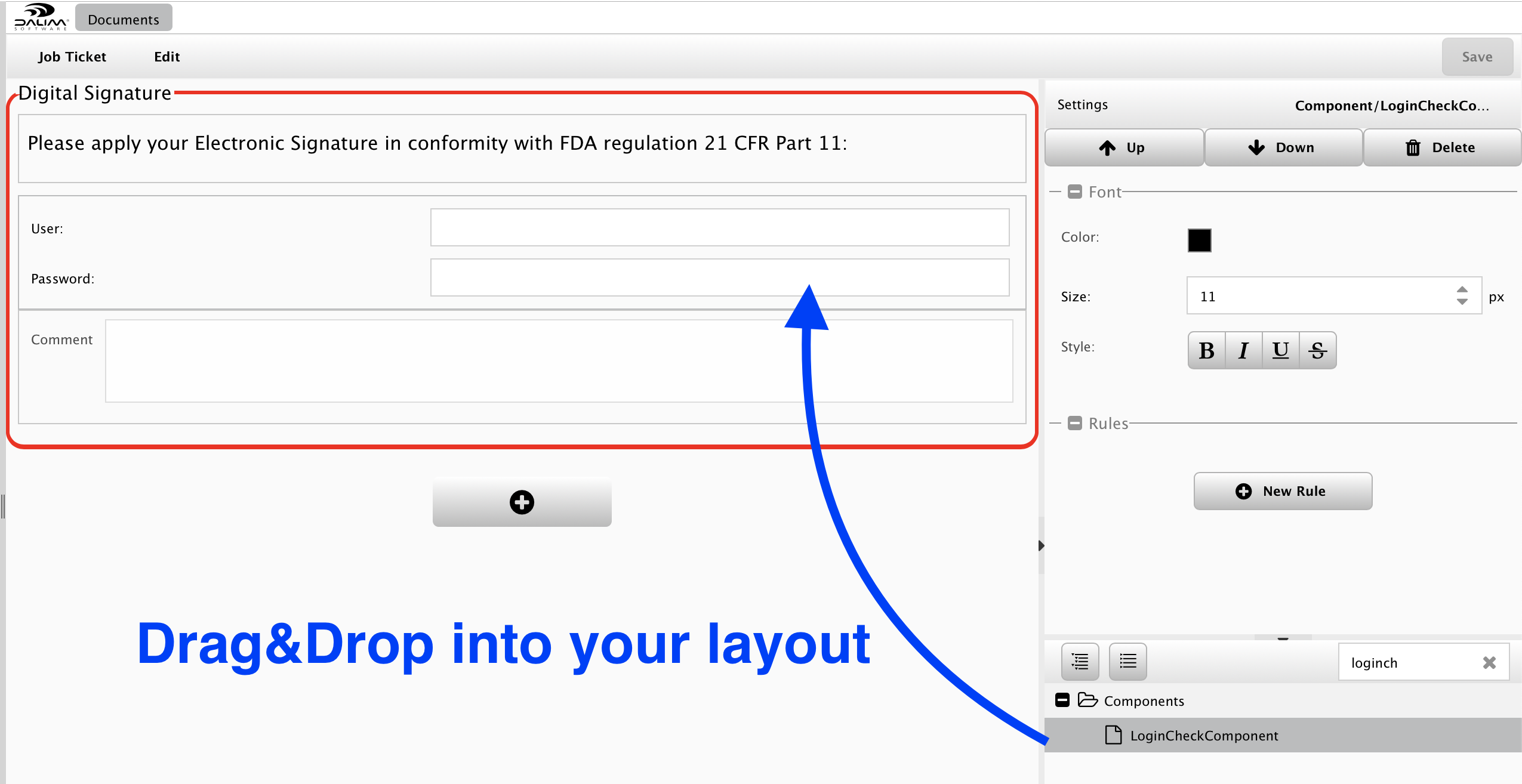 The "LoginCheckComponent" is intended to force the user to enter his credentials again to crosscheck his identity during the approval step. This means that an automated approval through the ES-API is not accepted as well as a share link for approval will be refused.
Integration into ES
If you have configured your layout as "Global", you will already have it show up each time you approve a document.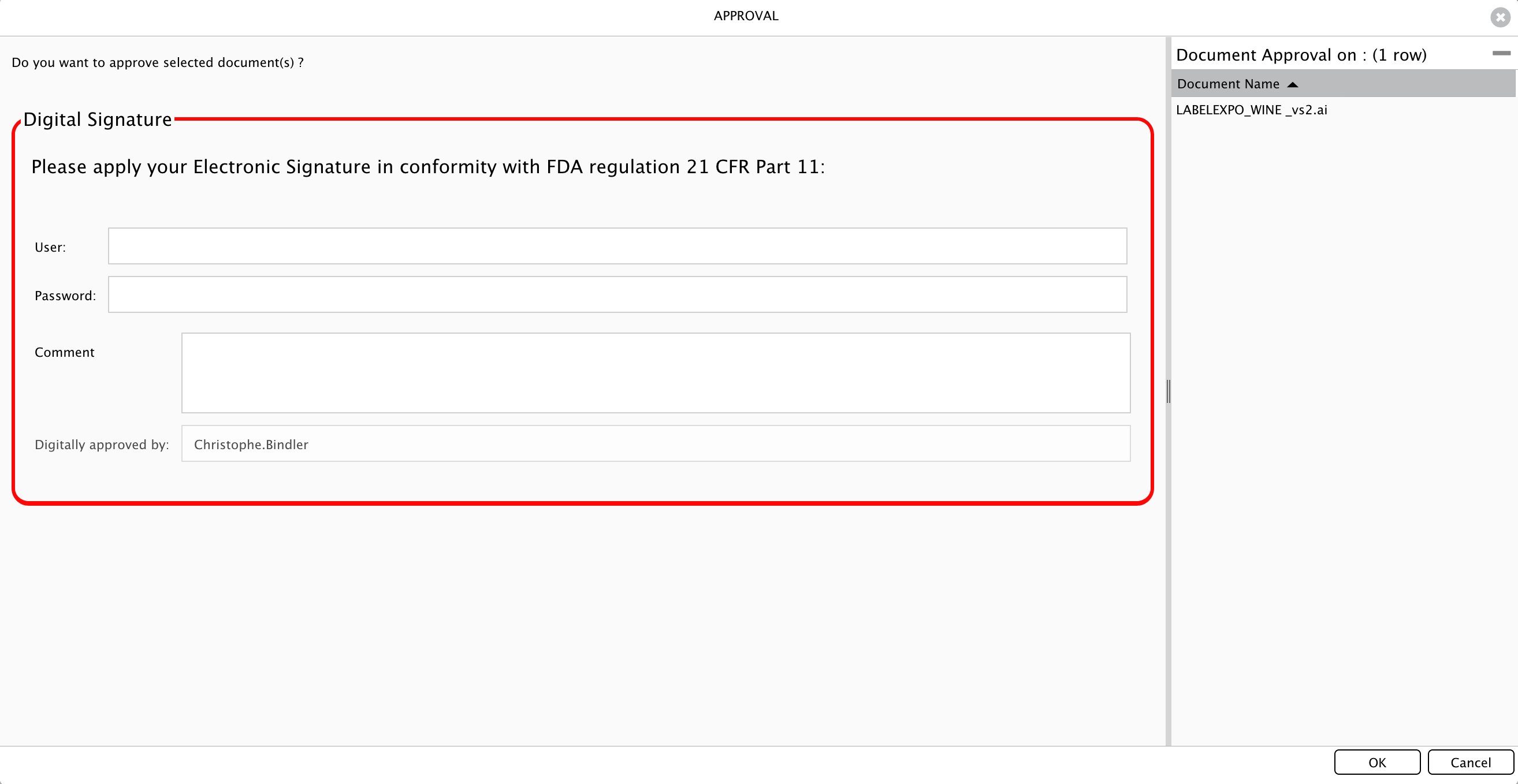 How is it working while trying to approve a document?
If you forget to enter your credentials, you will not be able to approve and get a little warning:

If your credentials are wrong, you will get a different warning:

If your custom layout is not set to "Global", you can enable it in the project template to get it enabled only for a specific customer or kind of project.
For this, go to the project template and add the custom layout "DigitalSignature" to the "Layouts" tab.

Now, that one will be visible for all approval steps used in the workflows of this "D6_TEMPLATE".
Suppose you wish some users of your approval cycle not to have to sign a document electronically. In that case, you can simply remove the "DigitalSignature" from his allowed "Approval Comment" layouts inside his User Profile such as this: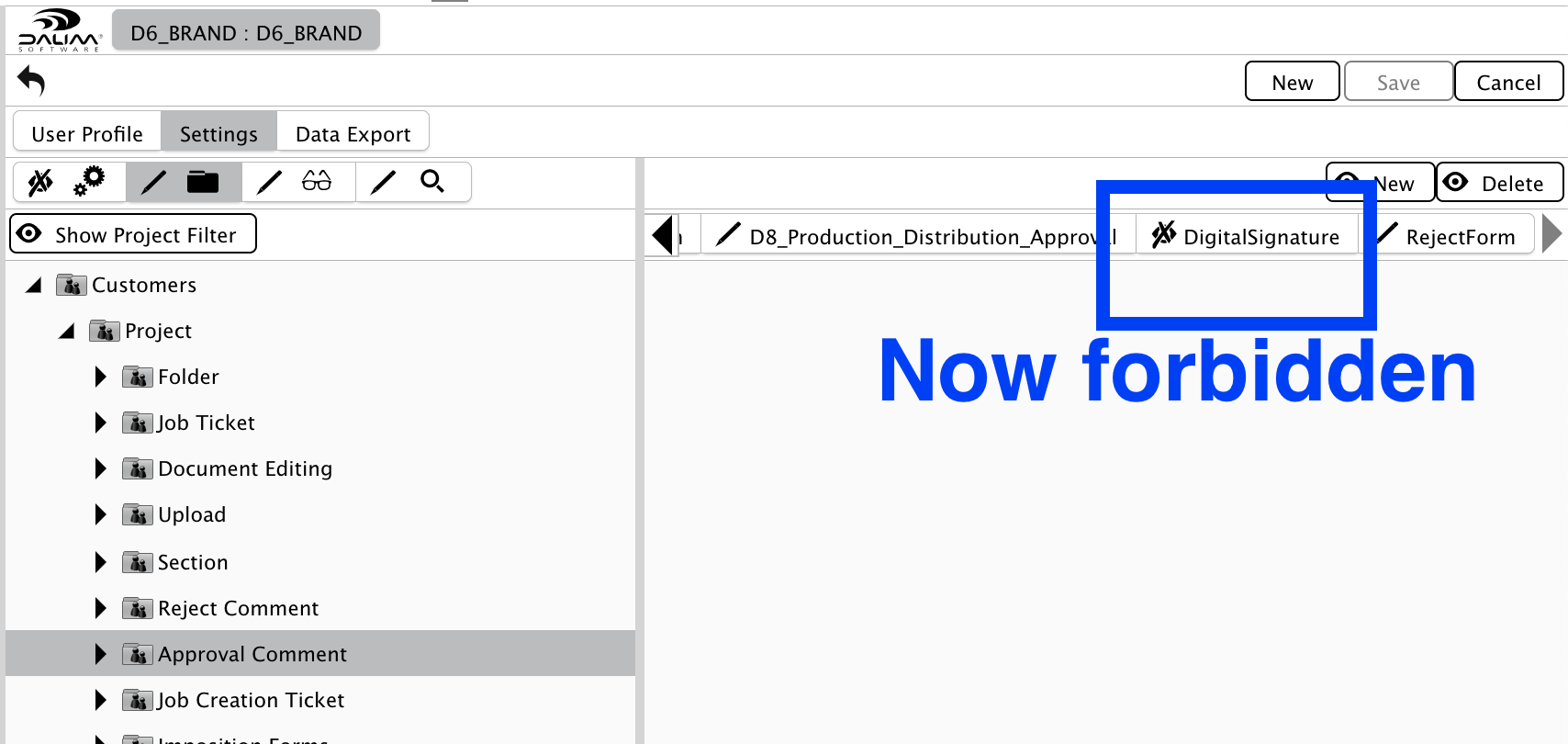 The user profile "D6_BRAND" will not be required to sign during approval, while all other profiles need to.
You could as well imagine creating a User Profile Mask that you would activate with the "SetProfileMask" step to disable the Digital Signature for a whole series of approval steps in your workflow. Then use again "SetProfileMask" step to unset the profile mask and have all the upcoming approval steps of the workflow requiring the Digital Signature.
Results
Once your file is approved, the history will report about the approver and the time stamp, such as required by the FDA regulation.

As a next step, you could imagine using our TWIST workflow engine to insert your digital signature into the PDF into a specific layer with the help of our fantastic MergeXP tool.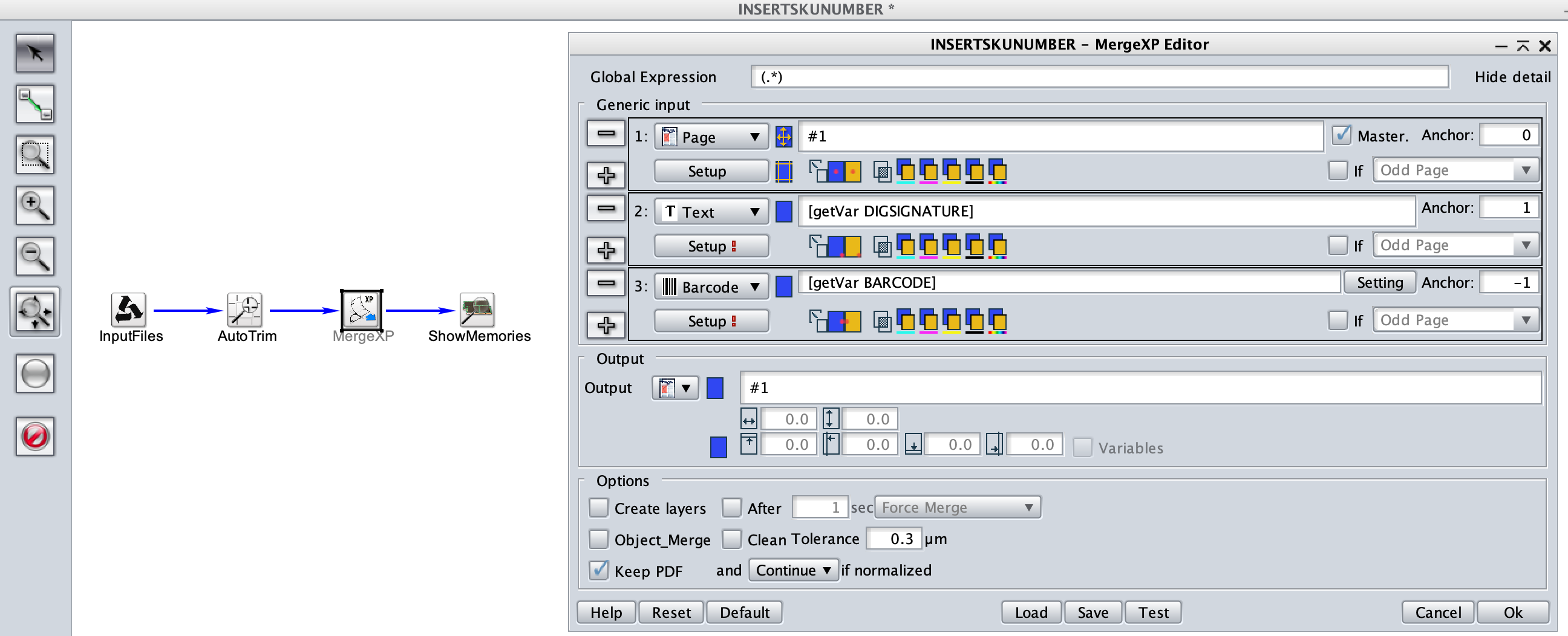 Here is our nice barcode will the digital signature of the approver: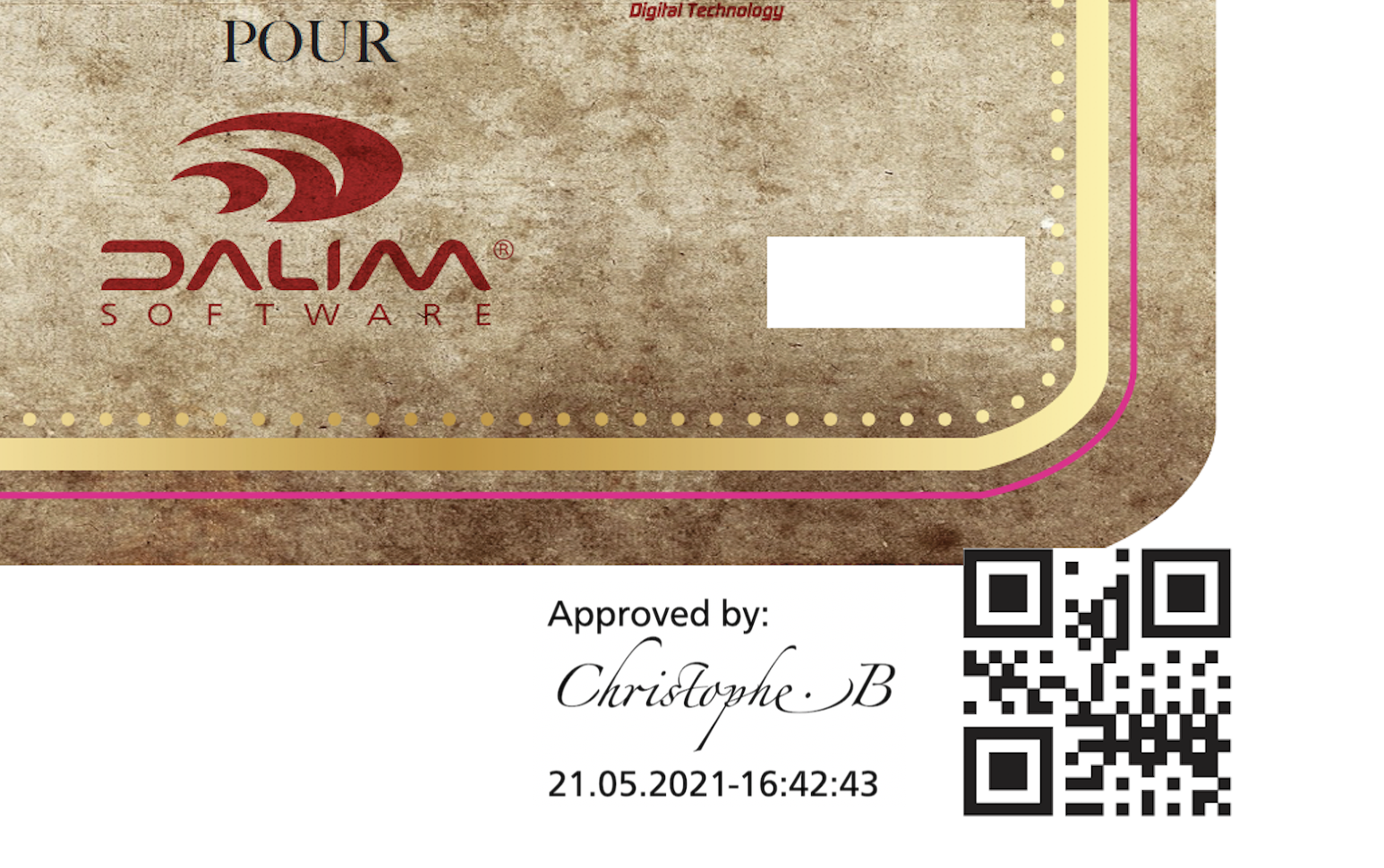 Feel free to ask for more information, and we will be happy to help you get FDA compliant or any other regulation for your territory.